In the old vineyards that we cultivate with the trellis system, we find a selection of noble varieties that are well adapted in this area, all of which have great aromatic and taste potential.
In red grapes, we have the most traditional varieties such as Grenache and Tempranillo, which are combined with other internationally recognized varieties such as Merlot and Syrah.
In a smaller proportion we have the white variety and more typical of the D.O. Costers del Segre as is Macabeo that we combine with Riesling and Muscat of small grain.
All of them with a high potential for obtaining young and aged wines that will be the true image of our Winery.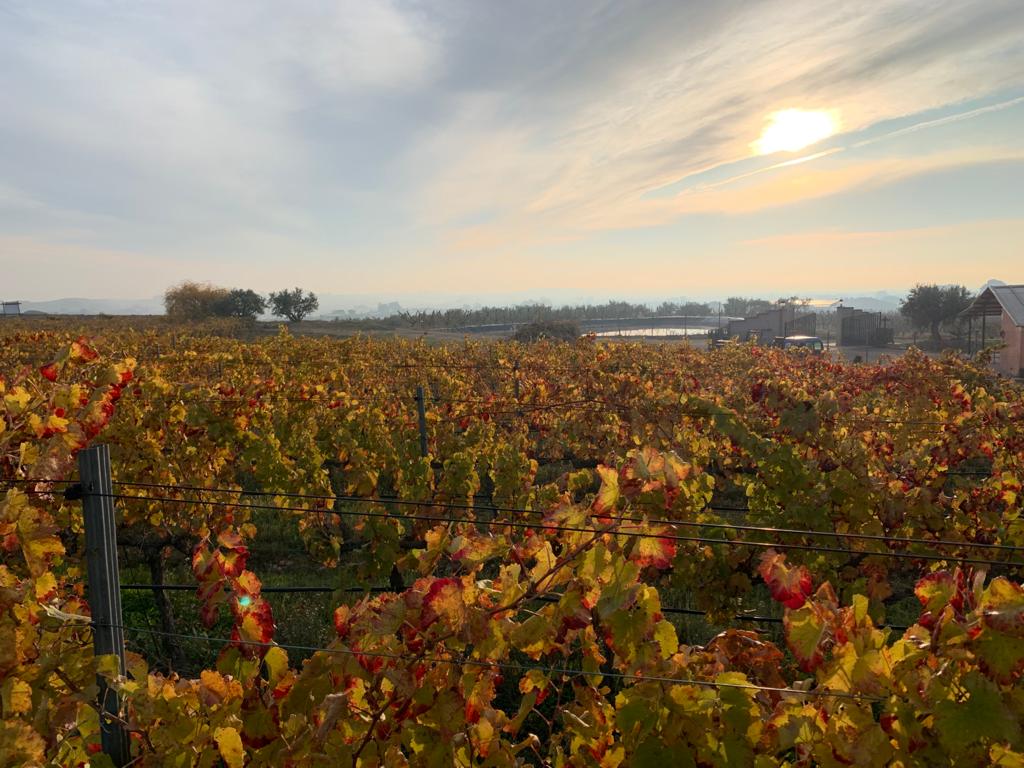 The climate is continental, with invariably cold and humid winters, with its classic " frost mists " of this Ebro valley; and with very hot and dry summers.
At the time of grape ripening, in which the time is very important to obtain a good quality of the fruit, the temperatures, very high during the day but low at night (a thermal jump is between 10 and 15º C.), promote greater colour extraction and better aromatic capacity of the grapes.